Callie Benoit Cuthbertson, DVM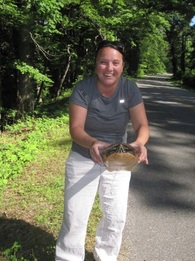 Dr. Callie grew up in upstate New York. Her love and compassion for animals, especially horses, was nurtured during her time on her grandmother's farm, where they bred and trained horses. As a child she showed 4-H and loved to trail ride her Arabian mare, Sunny. She always knew she wanted to be a veterinarian, and spent all her summers working for the local mixed animal veterinary practice. She graduated with a Bachelor's degree from Cornell University in 2001, and earned her DVM from North Carolina State University in 2005. After graduation she came to work at Dover Equine Veterinary, and then purchased the practice in 2008.
Dr. Callie has a special interest in ophthalmology, dentistry, and takes particular care in educating her clients on preventative health and nutrition. Her passion for her career is seen in the relationships she develops with her clients, and the compassion she has for their horses. The never-ceasing challenge of equine medicine keeps the job interesting, and has her readily seeking education to develop new skills to continue to become a better veterinarian for her patients.
Dr. Callie lives on the Mattaponi River near King William. Her clan includes her Golden Retriever, Mae, and Boston Terrier, Nitro, who eagerly ride along every day to assist at the appointments. Holding down the fort at home are her kitties Belle, Target, and Hank, as well as Chez the Chinchilla! She definitely has a work hard, play hard mentality and enjoys fitness and obstacle course racing, along with all types of outdoor activities including, but not limited to, kayaking, boating, hiking, skiing, and riding. She enjoys a challenge, and is always looking for the next mud run or outdoor activity to get involved in.

---
Grace Simpson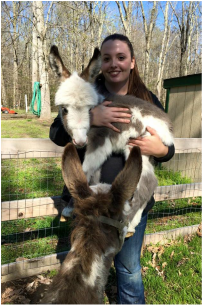 Gracie has grown up with all manner of equines- from western pleasure horses to driving mules. Her involvement with 4-H and FFA has provided a solid foundation for her all-around equine knowledge, horsemanship, and great working history in the equine field. She is putting that experience to work, helping us help you and your wonderful animals. At home, Gracie likes to read, cook, and ride her horses. One of her big interests is to delve further into the world of team roping!


---
Rae Lynn Boyer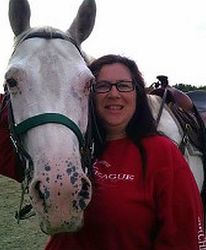 Rae Lynn grew up surrounded by an array of animals (Probably because she brought home every wayward or wounded
critter she came across.) When she was a teenager she worked for a Quarter Horse farm, and spent most of her free
time exploring her little corner of King George with friends on her Tennessee Walkers. She has worked with small animal
veterinarians, dog show handlers, and was the owner/operator of her own grooming salon. She is very excited to return to
horses, and eager to expand her knowledge about them as an adult.



---
Canine Support Staff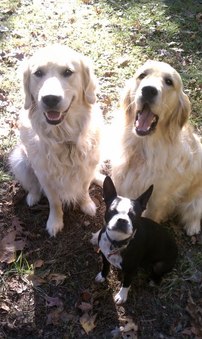 Nitro (in front) is project manager here at Dover Equine, largely due to her excessively bossy personality. She runs a tight ship over at our clinic and tries to keep us as punctual as possible, but that isn't an easy job. Gus (pictured on left) is in charge of our public relations department due to his generally affable demeanor. Mae (on right) is head of facilities management; her penchant for trash collecting makes her uniquely qualified for the position.
---

Dover Equine Veterinary
P.O. Box 246 | Aylett, VA 23009
804.333.0333 | 804.769.2433